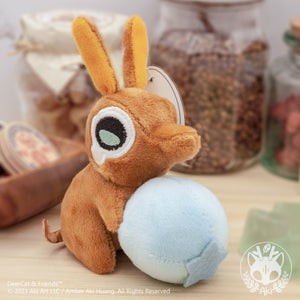 A fan favorite, Snoo is here in plush form! He's a very good boy who tries his best!
He comes holding onto his favorite snack, a giant blue berry! He stands at 4 inches tall and comes with a strap to hang on your key chains. 
This is the new 2021 Snoo Plush with an updated palette from the original Snoo Plush!