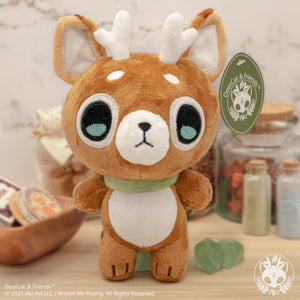 DeerCat is here to keep you company! They love to snuggle and join you on your daily adventures at home or outside!
They stand at about 6.5 inches and is made of 100% all new polyester materials.

This is the new 2021 DeerCat plush with an updated palette from the original DeerCat Plush!